Virtual and augmented reality
---
Virtual and augmented reality are part of Kyma's daily design process. Kyma makes use of virtual reality not only in customer presentations but also in the study of spaces and ergonomics during the various design phases.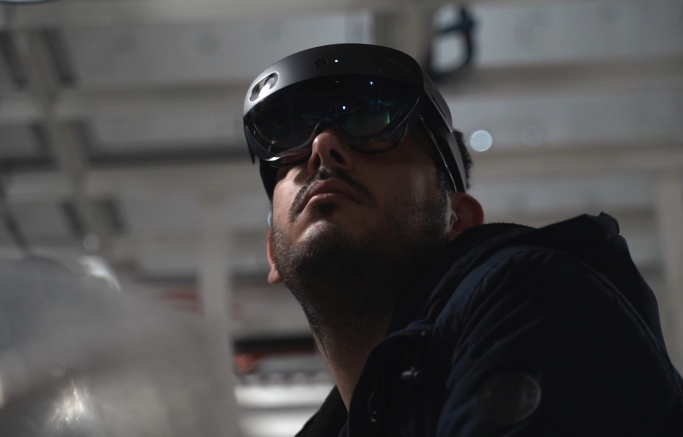 Design and augmented reality
Kyma was the first in Italy to use augmented reality to place virtual piping on yachts during the carpentry stage. Thus, creating the possibility of moving inside the yacht and visualizing pipes and machinery as if they were already installed. This process allows the shipyard, designer, or surveyors to assess any interference due to faulty construction or to identify components not present in the 3D model. Consequently, these parties can promptly intervene and save significant time and money.