What do you want to be when you grow up? This is the question that underlies Smart Future Academy, an innovative and educational project that, on April 20, for the Special Digital Maremma and Tirreno 2023, will have among its speakers Andrea Ciuti, Head of Plant Department of Kyma.
What is Smart Future Academy
Born in 2017 and arrived at the sixth edition having to the credit 3 national events, 5 regional, 48 territorial, more than 600 speeches and more than 250,000 students, Smart Future Academy is a project aimed at high school students born with the purpose of helping them understand what they would like to do after school.
How to choose the best training path to realize yourself personally and professionally? How to combine passions, qualities and personal inclinations? What doubts did those who were students before me have and how did they overcome them?
Smart Future Academy answers these and many other questions by connecting the world of school with personalities from business, culture, science, art and institutions. A training project for schools and students, free of charge and valid for the purposes of PCTO paths, the Paths for Transversal Skills and Orientation.
Save the Date: April 20, 2023
The event is structured in two parts: a speech by the speaker to talk about himself, his work and personal experiences and a second part open to all the questions that students, through social channels, want to ask.
The whole event will take place online: it will be broadcast live on the web and will be advertised on social channels through posts, videos, articles and descriptions of all the selected speakers.
Smart Future Academy is made in implementation of the memorandum of understanding signed with Unioncamere, in collaboration with the local Chambers of Commerce and the main business associations and is coordinated with the local school offices.
A Project Rooted in the Territory
The active involvement of the Chambers of Commerce, the Regions and the Municipalities shows how the direction of this project is rooted in the territory and in the institutions, oriented to make it an evolving community for the younger generations.
The World of Kyma at the Web Event
Follow your passions and work hard, study and apply with dedication and discipline have always been the fulcrum of the world of Kyma that, today, is proud to have been called to speak for Smart Future Academy with one of its talents.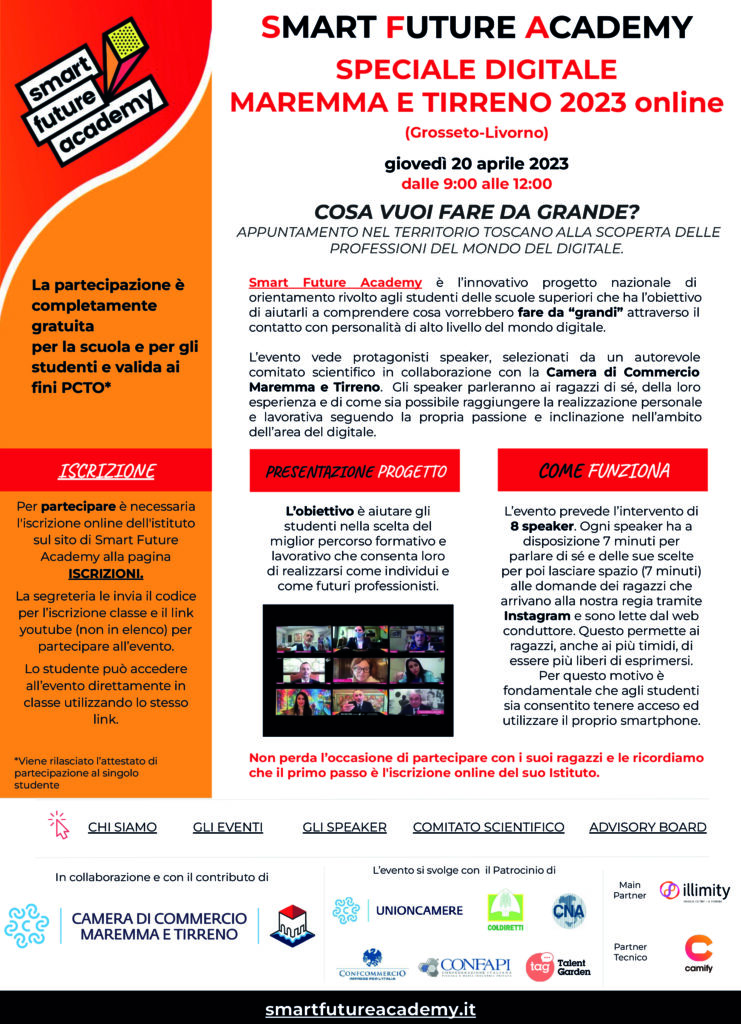 Useful links:
Website: www.smartfutureacademy.it
Facebook: https://www.facebook.com/smartfutureacademyitalia/
Instagram: https://www.instagram.com/smartfutureacademy/
LinkedIn: https://www.linkedin.com/company/smart-future-academy-italia/
Youtube: https://www.youtube.com/channel/UCZz6AC-4GZ2HA0xJnCtxZ6g